Congratulations for making the decision to join the 21 Day Lower Blood Sugar Challenge™.
You have made a powerful choice that can help change your life for the better!
The key is to challenge yourself to get out of your comfort zone – you know, those routine habits we all have 😉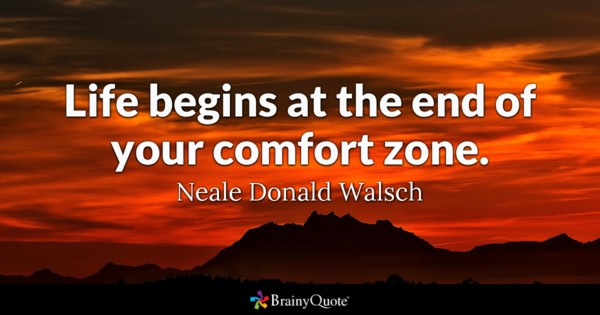 PLEASE NOTE: The challenge officially starts on 14th June at 7am (US Eastern Time), or your date/timezone equivalent.
1. Keep an eye on your email inbox
All correspondence for the challenge will occur via email.
We'll be sending you an email every single day throughout the challenge with info, recipes or meal ideas, so keep an eye on your inbox around 7am US Eastern time each day (or your timezone equivalent).
If you don't see our emails, please check in your 'other' and 'junk mail' or 'spam' folders and when you find our emails, bookmark our address: info@diabetesmealplans.com – so we don't end up there again!
TIP: If the emails are in another folder, you can often drag it into the 'inbox' then next time it will come directly there.
2. Track your blood sugar numbers
Throughout the challenge we will be posting daily blood sugar check ins where you'll be able to report your numbers.
We recommend you keep a more detailed log so at the end of the challenge, you can evaluate your progress and share your results with us from start to finish. Remember, you don't have to lower your blood sugar levels by lots, any progress is good progress. And the whole purpose of the challenge is for you to build confidence that you know what to eat and you can enjoy what you eat while regulating blood sugar at the same time.
To get started now, download our blood sugar/diet log. 
Print them out and start tracking your numbers and the meals you are eating. Once we start the challenge, these numbers and details will be very useful.
3. Daily check ins
Although we encourage you to monitor your blood sugar levels and report, if you're not doing that, you can also report:
your food diary
a meal
ask a question
share a struggle
or simply say: 'hi, I'm checking in for the day.'
The idea is, we want you to get involved and participate as much as possible, for the entire 21 days.
Remember, this challenge all about YOU, so the only person who will benefit from the efforts is YOU!!
P.S. You don't have to check in in the morning, you can do it any time of day that suits you. Even if you check in late, we will see your comments the next day and reply where necessary. 🙂
4. Make it count
Don't let this be "another" thing you signed up for and didn't complete – get involved and commit to YOU!
Over the 21 days we'll share valuable information and resources, including:
How to get started with your diet plan
Our recommended food list 
Sample meal plan (with recipes)
Breakfast ideas (with recipes)
Lunch ideas (with recipes)
Dinner ideas (with recipes)
Snacks & sweets (with recipes)
How to monitor blood sugar levels and why it's so important
The perfect diet that brings the best results
And much more
Your only task is to commit to yourself for 21 days, participate in the activities, and apply what we share.
If you do, you can get lower blood sugar numbers and improve your health.
So, get involved and make YOU count!
We look forward to sharing your progress and results during the challenge.
The DMP Team
P.S. The challenge officially starts on 14th June at 7am (US Eastern Time), so you will not hear from us until the day before. 
P.P.S. Also note, that you will not be able to access the content in the members site (meal plans, archives, classes, etc) as these are not part of the 21 Day Lower Blood Sugar Challenge™. All correspondence for the challenge will occur via email during the period June 14th-July 4th, with the daily sessions and check in links being sent directly to you. If you wish to access other areas of our site, you can join us on a membership subscription anytime.