Hello There – Welcome to the 30 Day Turnaround Program!
The goal of this program is to give you a solid foundation of evidence-based nutrition education, health tips, and loads and LOADS of food ideas, to help you eat well so you can enjoy life and regulate blood sugar and A1c at the same time.
How This Program Works
Firstly, please note two important things, to clear up any confusions:
you will not be able to access menus, classes (except the 30 Day Turnaround Program), and meal plans in the top navigation as you have purchased the 30 Day Turnaround Program only. 
you won't receive all the information or recipes included in the program today.
Don't worry, there's loads of awesome information, recipes and a meal plan to come but the program is designed as a step-by-step program, taking you through from Day 1 through to Day 30.
Every day you'll receive an email with a link to a new "session." Look out for the email in your inbox, then login and access each daily session.
If you're too busy one day and miss a session, don't worry, you now have lifetime access to this program, so you can come back and follow up at anytime. At the end of the program you'll have access to the entire 30 days and can review any session at your own leisure.
One very important note:

PLEASE CONSULT YOUR HEALTH CARE TEAM BEFORE STARTING ANY NEW DIET as this program works best in consultation with your physician and health care team. Be aware that you may need to adjust medications/ insulin as you reduce carbohydrates and change your eating routine. The information on this website is not designed to replace professional medical diagnosis, treatment, or advice. If you choose to apply any information from this program or any of the Diabetes Meal Plans websites, you do so of your own free will and accord, knowingly and voluntarily, and assume any and all risks by doing so.

What The 30 Day Turnaround Program Covers
The program covers some of the science behind nutrition, in a way that's easy to understand.
The program also covers TONS of practical stuff, so be ready to get into the kitchen and make some easy and delicious creations – the more you apply what you learn, the better!
Here's the full list of what's to come.
Day 1: Normal blood sugar and A1C levels
Day 2: What influences blood sugar and A1C
Day 3: Diet guidelines and food lists
Day 4: Protein 101
Day 5: Fats 101
Day 6: Simple and complex carbs
Day 7: Carb counting methods
Day 8: How many carbs per day
Day 9: Sugar, fructose, fruit
Day 10: Starches explained
Day 11: Pasta alternatives: Part 1
Day 12: Pasta alternatives: Part 2
Day 13: Rice alternatives
Day 14: Potato alternatives
Day 15: Flour alternatives
Day 16: Bread alternatives
Day 17: Bread alternatives: Part 2
Day 18: Cracker alternatives
Day 19: Cereal alternatives
Day 20: Breakfast options 1
Day 21: Breakfast options 2
Day 22: Lunch options 1
Day 23: Lunch options 2
Day 24: Dinner options 1
Day 25: Dinner options 2
Day 26: Desserts
Day 27: Snack ideas
Day 28: Tips for eating out
Day 29: 7 day meal plan
Day 30: Recap & what's next
Getting Ready To Track Your Numbers
Tomorrow we're going to dive right in and get clear on the numbers you need to aim for.
To get prepared, click here to download the blood sugar spreadsheets, then watch the video below.
During the next 30 days, keep a daily log of your numbers, along with a food log of what you eat. So at the end of the program you can look back and evaluate how you're going, what you've changed, and what else you could work on moving forward.
Does changing your diet and lifestyle really help?
Absolutely yes!
Your diet and lifestyle has a direct impact on your metabolism, which means everything you do can help improve your health dramatically.
While everyone will experience varying results, you can read about previous members stories and experiences from taking this program.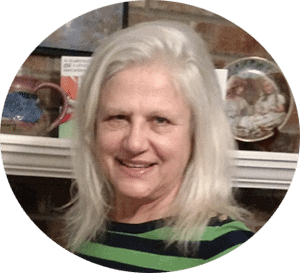 Sheryl transforms her life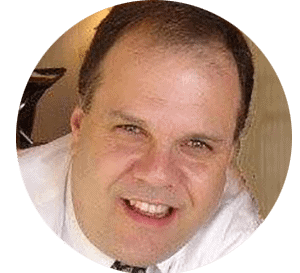 Tony lowers A1C & loses 30lbs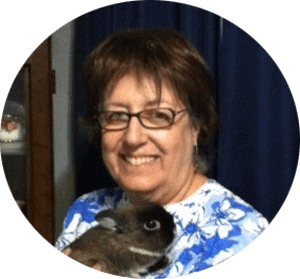 Cheryl reverses her prediabetes
Leisa lowers blood sugar from 300s to normal
FIRST SESSION

Get started with session 1 now.
See you tomorrow for the second session on what influences blood sugar and A1C levels.
NOTE: You will not be able to access menus, classes, and meal plans in the top navigation as you have purchased the 30 Day Turnaround Program only. However, at the end of the program, you will find the entire 30 days under "Classes" > "30 Day Turnaround Program."
If you have any troubles please feel free to contact support at any time – our support team will be more than happy to help.