Maria lowers A1c by 1.2% by being adventurous
Meet Maria – a member who has discovered that eating for diabetes can be adventurous and lower blood sugar and A1c too!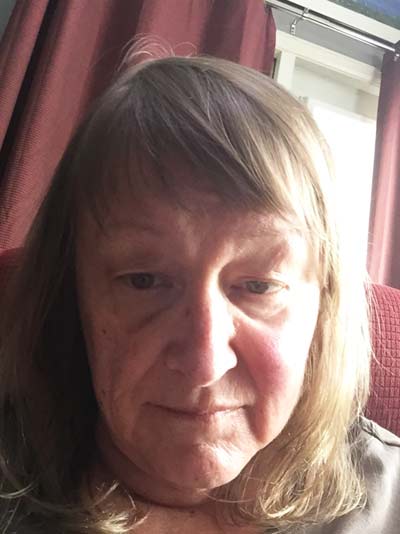 Tell us a little about yourself.
My name is Maria G. I am 65, married, disabled and I have diabetes type 2.
When I was first diagnosed ten years ago, I was admitted to the hospital because my blood sugar was 730 (40.6). I was started on 25 units of Lantus a day.
Two days later my primary care physician raised it to 45 units. I changed doctors a few months later and, without even a blood test, my new doctor added 10 units of Humalog with each meal.
When I was in the hospital a nutritionist came to talk to me. She told me I could eat whatever I wanted. She mentioned something about carbs and told me I could have up to 180 carbs a day. She also gave me some ridiculously high calorie count. The main thing, to her, was that I not feel deprived.
But I read about diabetes. I read Dr. Bernstein 's book (he definitely wanted you to feel deprived). I found blogs, websites, apps, recipes, anything that would give me information on what to eat when you had diabetes. The answer has never been clear. Until now.
After five years of changing my eating habits I had reduced my insulin intake so much that my doctor (not the same as the first two) agreed I could stop insulin and control my diabetes with diet alone. Thought I had a handle on a diabetes diet. I shunned anything white: potatoes, rice, pasta, bread.
But I was wrong. Try as I might, I could not get my A1c below 6.5 and that just wasn't good enough. My blood sugar was high every morning. I would eat something I was sure would not spike my blood sugar, and then it would.
I saw Diabetes Meal Plans on Pinterest. I saw it many, many times. I thought about it. But I did nothing. But my blood sugar readings were depressing me so I joined. It was that picture of the walnut and vegetable massaman curry soup that I couldn't resist!
That was actually the first dish I tried. I couldn't find massaman curry (I had to order massaman curry paste on Amazon) so I used red curry. It was delicious!
Best of all, my blood sugar was 87. I was in love.
How long have you been a member?
I joined DMP in February of '18. Because of my disability, I don't cook. My husband, who could not be more supportive, is my chef.
He really hasn't tried any of the recipes except for the balsamic steak. He enjoyed that. But I try the weekly plan daily. There are very few recipes I don't like. Most of them I love. That massaman curry soup is my favorite.
What kind of results have you achieved from being a member?
The results have been amazing!
When I joined my A1c was 6.5. A few months ago my A1c was 5.6. Right now it's 5.3.
I take no drugs, no insulin. Just DMP!
What do you love most about being a member?
DMP has made me adventurous. I didn't know it but I love curry.
I even ate lamb for the first time!
It was good but my husband didn't like fooling with it so it's off the list. He doesn't like dealing with ground chicken, chicken thighs or drumsticks so I substitute chicken breasts.
I think the best part about Diabetes Meal Plans is that it doesn't assume I take insulin or drugs. This is just about the food you put in your mouth. The recipes are easy and tasty.
I made Spicy Sausage with Mushrooms. It seemed like a crazy recipe. Sausage and ketchup? But it was delicious.
The Turkey Dahl was great. The chappati bread was delicious. Honestly, I love that being adventurous is paying off with delicious meals and low blood sugars.
How has being a member helped you?
Diabetes Meal Plans isn't just about recipes. While I love the recipes and especially like the videos, DMP gives you a lot of support.
I don't know how many times I've written with a question about a recipe or a method or just about diabetes, the response is always timely and informative. Whenever I need guidance on an ingredient, DMP is there.
I am not a VIP member yet. To be honest, I wanted the monthly membership so I could drop it if it proved another deal saying I can eat whatever I want and leave me with high hope and empty promises.
Diabetes Meal Plans does not do that – I've been a member now for 8 months!
For new members, how would you recommend they get started?
My advice to new members is to take the plunge. The recipes are easy!
Right now I have Indian Chicken Stew in my slow cooker. The slow cooker recipes are my favorite. Super easy.
Yesterday I made the Nacho Meatballs. Today I had the Asian Shrimp Salad for lunch. There is so much variety, you will never get bored!
And best of all, if you follow the plans and meals provided, you will love the results!
Thanks for sharing with us Maria – so inspiring and we look forward to a future update. 🙂
Would you like to be featured in the Member Spotlight?
Share your experiences, insights and results (no matter how big or small) to encourage and support your fellow members.
More Member Stories