How to make chicken stock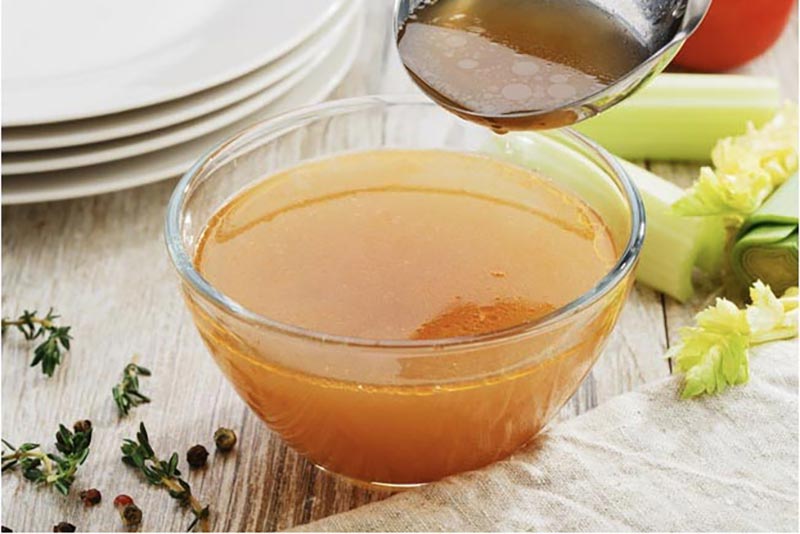 Ingredients
1

leftover chicken carcass or meat bones

– skin and stuffing all removed

1

container

veggie scraps
Instructions
Put the veggie scraps and the chicken carcass into a large pot.

Cover with cold water, put the lid on, place on the stove and bring to the boil.

When it boils, turn the heat down and simmer for about 1.5 hours. Set the timer for each 30 minutes and check the stock as you go. Each time you check it, use your spoon to press down on the vegetables and chicken to break it up and extract juice and nutrients.

Leave it to stand for at least a few hours, if not overnight at room temperature if possible. If it is very hot, put it in the fridge or strain it immediately once it cools.

Place a colander over a large pot or bowl and tip the stock and all the veggies scraps and bones into the colander to separate the juice.

Use your spoon to press down onto the colander and extract the extra juice that is still locked in the cooked vegetables.

After extracting as much juice as possible, discard the scraps into the bin.

Use your stock immediately as the base of soups, casseroles, or stews. Or store it in the freezer for later use.
My Notes
Notes
TIP: freeze in ice cubes, then you can grab one or two to add flavor to a meal. 
Nutrition